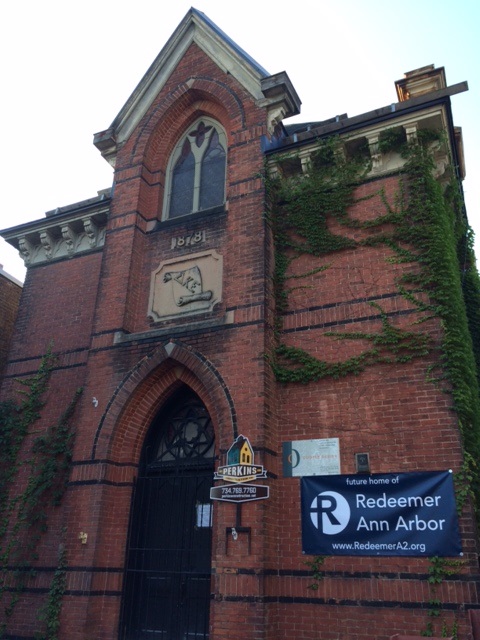 Our meetings
Sunday – 10:30 am – Worship!

9:45 am – God's Truths for Kids with Pastor Jim – classes for ages 4-12
Michigan League – 2nd Floor, 911 N. University Avenue.
Childcare provided.
Sunday – 5 pm – Equip!

Angelo's Restaurant, 1100 Catherine Street
Childcare provided.
Service followed by a meal together at 6:15 pm.
Gluten-free and vegetarian options for the meal are always available.
Small Groups

Salem – Wednesday night at 7:00 pm at 7500 Brookville Road, Plymouth, MI. First three Wednesdays of the month. Email Bart for more info
Ann Arbor – Monday night at 7:00 pm at Zach Tyree's apartment near downtown. Every other Monday. Email Jim for more info
Tuesdays– 9:30 – 11 am

Mornings Together – Women with Women around the Bible.
Location at Sonya's Clubhouse, 560 Little Lake Drive.
Monday – 9 pm – Espresso Royale, 324 S. State Street

Student Bible Study – Studying the book of Romans.
Friday – 6:30 – 7:30 am – Back room of Angelo's, 1100 Catherine Street