In early 2017, Redeemer Ann Arbor had the wonderful opportunity to purchase the historic building at 611 ½ East William Street to serve as our worship and outreach center. We are now in the process of renovating it, and we hope to occupy it by the spring of 2018.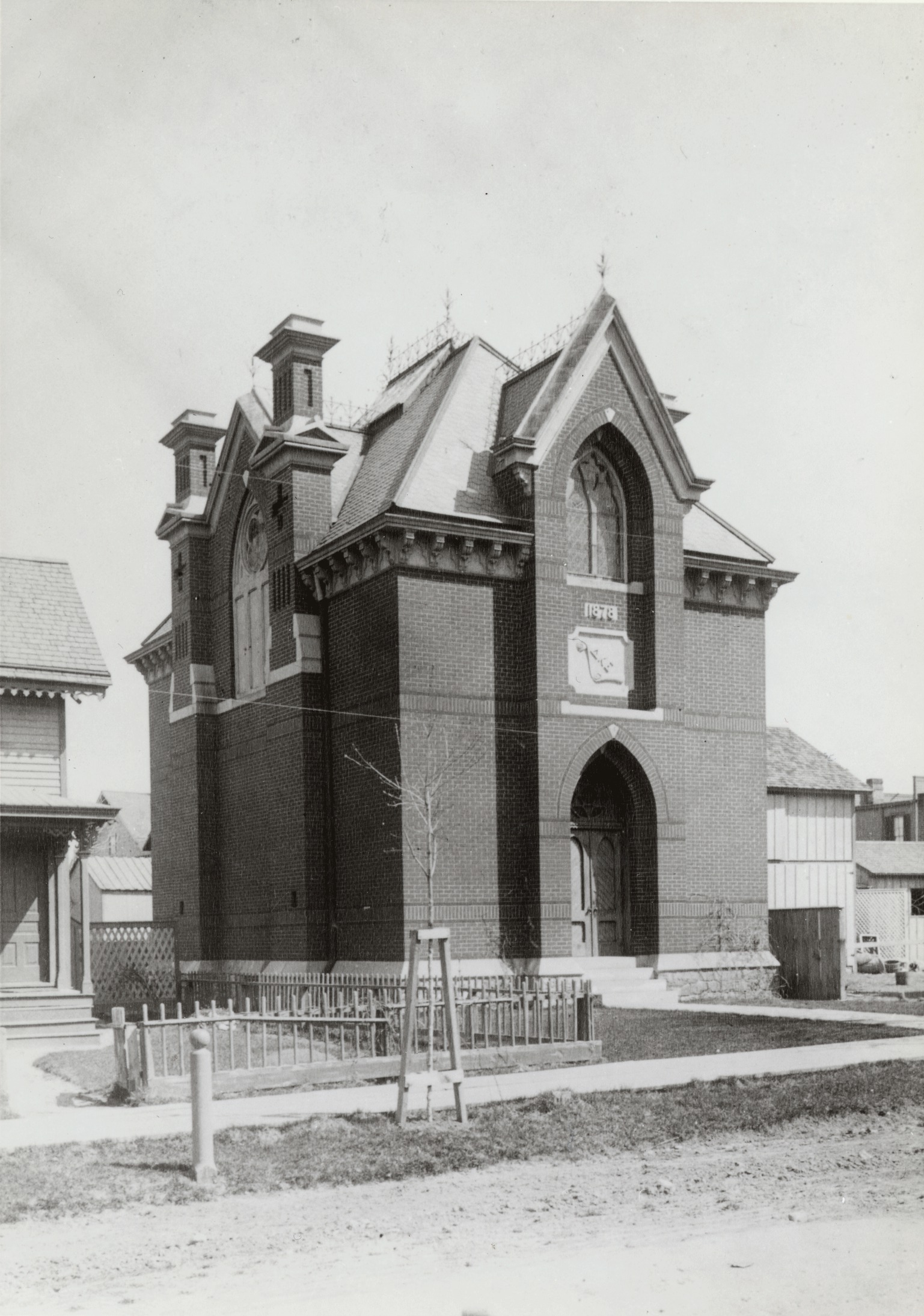 Built in 1878, the Delta Kappa Epsilon "Shant" was designed by renowned architect William LeBaron Jenney. Jenney, known by many as the "father of the American skyscraper" for his work on the 1884 Home Insurance Building in Chicago and teacher of the University of Michigan's first courses in architecture, designed the building in the thirteenth-century French Gothic style and modeled it after Chicago's Grace Episcopal Church, one of his previous works. The building has served myriad purposes over the years since its construction, from weekly chapter meetings to office space for DKE's Rampant Lion Foundation. Much of the building's history is shrouded in secrecy, comprised of closed-door meetings and secret chapter rituals. The origin of the "Shant" name itself is a mystery. These ambiguities, combined with the building's unique exterior and proximity to campus, mark the Shant as a point of interest in the history of both the University of Michigan and of Ann Arbor.
Though the external appearance of the Shant has been remained remarkably unaltered since the building's construction, there are countless physical indicators inside and outside the building that assist in telling the building's story. The courtyard wall is perhaps the most noticeable indicator. This seven-foot brick wall, constructed in 1901 to discourage vandals, has become an integral component of the Shant's appearance. Bricks inscribed with the names of DKE members and donors make up the walkways within the wall. One such brick reads "G. R. Ford," commemorating Gerald Ford's time as a DKE member as an undergraduate in the 1930s. Notable renovations occurred within the building following a 1948 fire and in a 1970s attempt to include the building in the "Division Street Historic District," though these renovations were largely cosmetic. Each of these indicators, in addition to the countless others, help to tell the story of the Shant and bring its rich history to life.
– Joseph Lueck, MSI '18